From Sunlight to Money Savings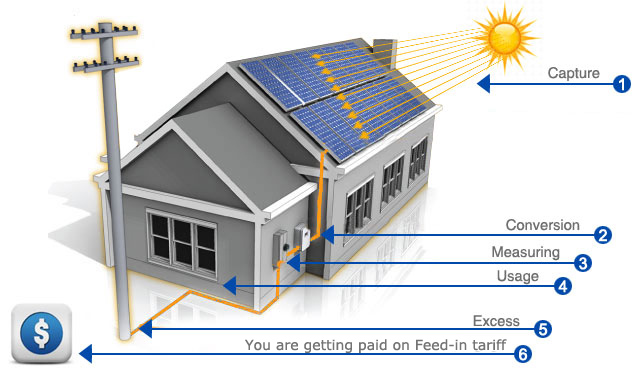 In a nutshell
CAPTURE
Solar Panels convert sunlight into DC electricity.
CONVERSION
Inverters turn DC electricity into usable AC electricity.
MEASURING
Electricity Smart Meters measure how much electricity is used by and how much is sent to the grid.
USAGE
Solar Energy can be used to power any household electrical appliance.
EXCESS
Solar Energy that isn't used by you is fed back into the grid to be used by the utility company.
Feed-in Tariff
Not only you save money from generating your own electricity, any power your system feeds back into the grid will be credited to you on your next electricity bill.