Energis carries and supports these brands:
With Bosch Solar Energy, the future begins today. Bosch solar modules are an integral part of their conscious effort to foster sustainable and environmentally friendly energy generation. They do this with their small systems for single-family homes as well as with large PV power plants. Bosch Solar Energy believes in quality down to the smallest details.
LG brings world-class engineering, design and manufacturing under one great brand for exceptional performance. With more than 50 years of experience as a global pioneer in electronics technology, LG Electronics stands ready to harness the power of the sun for you. Backed by 25 years of intense research and development far surpassing industry standards, LG Solar's photovoltaic modules are uniquely designed to offer the superior quality, field tested performance, durability and reliability customers the world over have come to expect from LG.
When you invest in Panasonic solar panels for your home or business, you are investing in a bright future. Not only will you save money on power bills by reducing your dependence on energy companies, you will also be minimising your own carbon footprint. The bottom line is that Panasonic HIT® solar panels simply covert more of the sun's energy into electricity, which is great news for your power bill and the environment.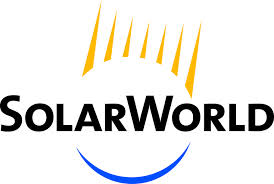 SolarWorld manufacture the sunmodules in Germany. Customers around the world rely on the SolarWorld brand for its high quality. Those who choose SolarWorld receive top quality products from a manufacturer that implements a standardized quality system at all of its sites. Worldwide, they choose locations with the highest environmental and social standards for their production. In addition to their largest production site in Freiberg, Germany (Saxony),they systematically implement SolarWorld quality management at all of their production sites worldwide. Whereas some PV manufacturers opt for the discounted route, SolarWolrd always deliver maximum quality and performance at a fair price.
As one of the world's largest providers of power conversion and power management solutions, Power-One is one of only a few companies with the product breadth to support every step in the refinement of utility-grade AC into the various DC voltages required to power high-availability infrastructure systems at the site, system, and semiconductor levels. Power-One has a long history of providing leading edge, innovative power solutions.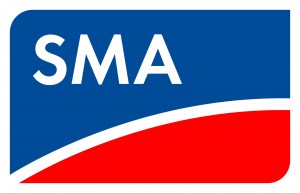 SMA is a global leader in the development, production and sales of PV inverters. SMA is represented in all important photovoltaic markets in 19 countries on four continents. The company has a staff of over 5,500 and reached a sales volume of EUR 1.7 billion in 2011. The goal "energy transition" means a real chance for all of us.

ReneSola is a leading global manufacturer of high-efficiency solar PV modules and wafers. Leveraging its proprietary technologies, economies of scale and technical expertise, ReneSola uses in-house virgin polysilicon and a vertically integrated business model to provide customers with high-quality, cost-competitive products. Its more power for your dollar when you get ReneSola panels installed.