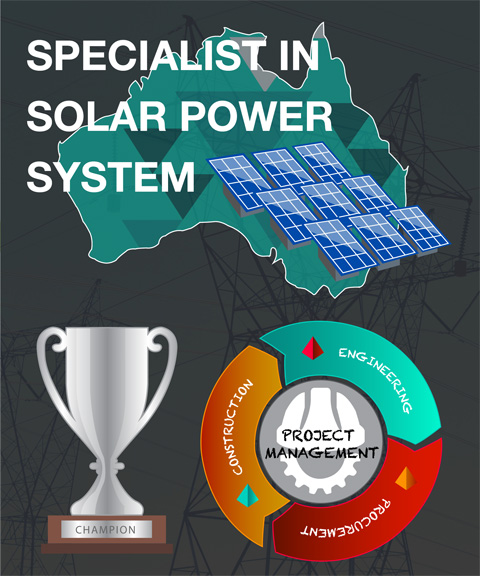 A market leader specialising in project management of large scale solar power system. ENGINEERING, PROCUREMENT & CONSTRUCTION.
Utility scale solar projects can vary in size from 25kW= approx 100 Solar panels to 50MW= approx 200,000 solar panels). The upper limit is really based on the feasibility of the solar power project. Hence it is very important to complete a feasibility study before a project of this scale is taken up.
Energis can execute all aspects of a large solar power project. We can either individually or in partnership with other stakeholders deliver on feasibility study, finance (under various arrangements like SOLAR PPA), engineering, procurement and construction of the solar power system.
Our experienced electrical engineers can start with an obligation free discussion and provide unbiased independent advice.
Please fill out the enquiry form and we will be in touch with you within 24hours to discuss the same.