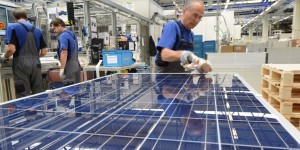 Before you invest in a solar powered system, there are a few boxes you must tick first when selecting a manufacturer.
Exploring these points is crucial. A solar powered system is an investment and something you only want to have to invest in once. So when you do it, do it properly. You need to review solar panels and their different manufacturers to find the most efficient solar panels on the market. Here a few things you must ensure before you get your wallet out.
Solar Australia – Our 5 point checklist
Ensure your manufacturer is a tier 1 company, creating tier 1 brand products.

Manufacturers of tier 1 quality are in the top 2% of solar panel manufacturers. They all have at least five years experience in making these products and certainly possess the knowledge to create the most efficient solar panels. Tier 1 manufacturers create the highest performing solar panels with the longest lifespan. Tier 2 manufacturers might offer good quality solar panels with a long warranty but you will not be able to guarantee the same high performing products that a tier 1 manufacturer can provide. Purchasing solar panels from a tier 3 manufacturer should be avoided at all costs- these products are likely to be significantly less efficient with a much short warranty.

Ensure your manufacturer is a multi-national company

At Energis, we only use products from multi-national companies to make sure that the company will always be around to honour the warranty of the product. If you purchase solar panels from a small, less reputable company, then who's to say that company is still going to be going strong if your solar power system breaks down? You need to choose from a multi-national company, so you can be reassured that your warranty will still be in place if your system, for whatever reason, breaks down.
Ensure your manufacturer is listed on a stock exchange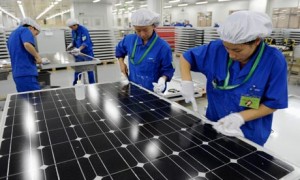 Publicly listed companies, listed on a stock exchange, are always a more reliable company. They are responsible to respond to their stockholders and are responsible for showing the profit of their products to the public. They are largely recognized and have a higher reputation to uphold and are expected to be producing top of the range products.
Ensure your manufacturer is a vertically integrated company
This means that all the products are made 'in-house'. Products from other companies are not used whatsoever in the process of creating the solar panels in vertically integrated companies. The products are all manufactured under one roof by the same company and not sent off elsewhere. They do not use solar cells, frames, glass or any other components from any other companies. This means your product is entirely produced by one company and they hold full responsibility for your product. All tier 1 brand manufacturers are vertically integrated and because of this, offer the best solar panels on the market.
Ensure your manufacturer has a local office somewhere in Australia
If your system has a problem or even worse, breaks down;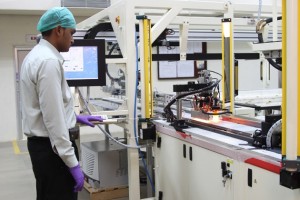 you need somewhere to go to honour your warranty for the product. You need a point of call nearby to contact with any complaints or queries you might have. A local office will give you peace of mind that help is near if you are to experience any trouble with your system. If you purchase products from a company with no office near you, then it will prove a difficult task to reach the person responsible for your faulty system.
Best Solar Panels
At Energis, we only work with the best brands manufacturers- read more about our brands. All the manufacturers we are in partnership with are all vertically integrated, tier 1 brand manufacturers and are all publicly listed. Why settle for anything less? Read more here on what to look at when buying solar panels.
Give Energis a call today on 1300 782 217 and speak to one of our friendly energy experts for advice on purchasing the right solar power system for you.